...you can vote without me knowing who you are then you don't have to worry about hurting my feelings. I need honest opinions. I haven't done any real art work in quiet some time...I used to paint but I have this shake in my right hand that makes it impossible to do details with a fine brush anymore...
I did this as a practice run after buying some new pastels today...I also have to say I haven't done alot with pastels in the past anyway...just off and on and usually with other mediums like colored pencils, or some paint ...my thing was always painting. Anyway we have three bullentin boards at church that need some kind of Christmas type pictures on them..we have none...I did some work on decorating them last weekend and would like to do some pictures on them...I was thinking one of the wise men on camels...one of the sherpards seeing the angels and I know the next one should be a naivity scene but I don't think I am talented enough to do that....as it is this angel has no face because I would just mess it up...
Anyway do you think I need more detail on it or leave it looser like that? As I said detail can be difficult for me so my work might have to be more abstract whether I want it to be or not...sigh.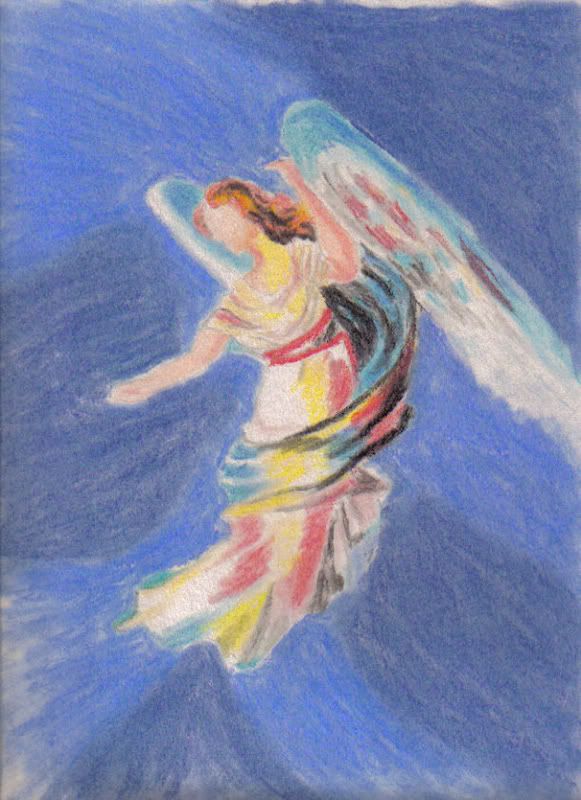 God bless