2nd Thessalonians chapter 2:
v3 Let no man deceive you by any means: for that day shall not come, except there come a falling away first, and that man of sin be revealed, the son of perdition;
v4 Who opposeth and exalteth himself above all that is called God, or that is worshipped; so that he as God sitteth in the temple of God, shewing himself that he is God.
First off, some background on this so we understand what exactly may be going on in this picture. For those that do not know, Maitreya is a self-styled messiah from eastern religions. There is a man named Benjamin Creme who has been claiming for years now that this "world-teacher" he says is named Maitreya, is now walking among us in the flesh. Benjamin Creme claims to be like John the Baptist, who was kin of Jesus, the voice in the wilderness who heralded the true Messiah, Jesus the Christ.
See how that works out? Benjamin Creme claims to be John the Baptist, and a man claiming to be the true messiah world-teacher whatever is what we've really been looking for? Not to mention, the "Catholic Prophecy" of the "Last Pope" must be fulfilled in this generation, if that prophecy is true. (Then again, I think it is just them fulfilling God's prophecy. In the end, God wins, not them.)
What I think is going on here, is a very clever deception by mimicking the truth. They first set up their versions of prophecies, spread through different religions, but pointing towards a different messiah. All the world's religions will find this "Maitreya" character to be *their* messiah, and Christians will recognize him as a deceiver, the man antichrist.
What doesn't fit into the picture right now, is the pope. Maybe the connection there will at some point manifest itself, but don't ever follow a command by a church official to do any act of violence to further the "kingdom of Christ on earth":
"Jesus answered, My kingdom is not of this world: if my kingdom were of this world, then would my servants fight, that I should not be delivered to the Jews: but now is my kingdom not from hence." - John 18:36
Religions fighting is what they want, because if you pay close attention to what this Maitreya figure is saying, it is all Communist doctrines. All we need to do is take the bait and start a religious war, and the militant atheists will be ready to lead a revolution. It would then be easy for them to seize power when the dust settles.
Now, for the news part.
Share International
(Link to the wikipedia entry), has put out a commercial promoting this Maitreya personage as far back as 2009. If you do a quick search for it, you can see it for yourself on YouTube.
But then in 2010, this guy named Raj Patel showed up on popular TV programs just as Benjamin Creme claimed in a press conference that you can see in the below video: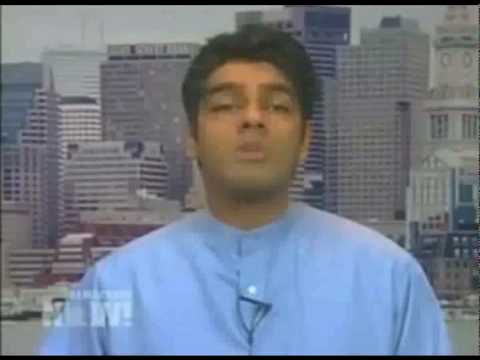 Share International
(Link to their web page with the info on "Maitreya"...)
Has anyone seen this, or know any more information about it? Please let me know. It's been almost 3 years since that video was put out, so where are we now? Thank you for your time and patience. God bless.