Bigger, stronger and faster than Florence: Super typhoon Mangkhut heads for Philippines at 280km/h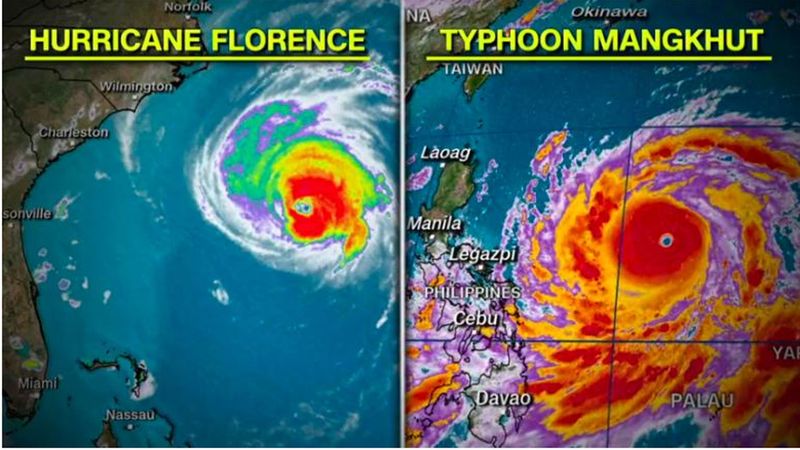 12:33pm Sep 14, 2018
Countries across south-east Asia are issuing emergency alerts and thousands are being evacuated as two typhoons barrel down on the region.
Around 12,000 people have been evacuated from low-lying parts of China's Guangdong province and shipping halted ahead of the arrival of Typhoon Barijat Thursday.
But the real concern is Super Typhoon Mangkhut, which is still gathering strength as it nears the northern Philippines.
https://www.9news.com.au/2018/09/14/...ines-at-285kmh
Jude