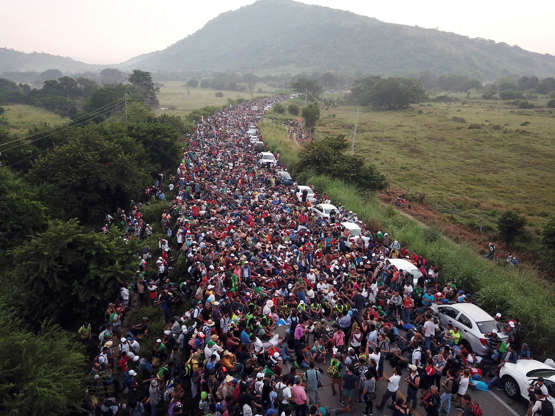 Migrants Met With Fear, Disdain In Tijuana, Mexico..

TIJUANA, Mexico ó In 2016, when as many as 3,000 Haitians who fled Hurricane Matthew ended up stuck in Tijuana without a legal way north, locals and leaders offered housing, clothing and jobs.
"It's something people in Tijuana would cite with pride," said Everard Meade, director of the Trans Border Institute at the University of San Diego. He summarizes Tijuana's response: "The United States couldn't do anything for them, but we did."
Mexico has long been a welcoming crossroads of the Americas with Tijuana its northern beacon. But this time, with an estimated 10,000 Central American migrants
aiming to cross the U.S. border
, good will is fading and hostility is growing.
https://www.msn.com/en-us/news/world...7mb?li=BBnbcA1
Jude